Business
An integrated system from press forming simulation to quality assurance
Fukuda Engineering provides QCD (Quality, Cost, Delivery) that exceeds expectations with its technical capabilities and ability to make proposals.
Press molding simulation

Simulations are used for all parts manufactured in order to proposed optimal process settings.

Die design

Designing dies in 3D allows us to fabricate dies effectively.

Machining

Automated, unmanned 24 hour processing is performed from rough machining to finishing up.

Assembly adjustment TRY

Skilled associates assemble, adjust, and perform trials to complete highly accurate dies.

Quality assurance

Rial-time measurement, evaluation, and analysis are carried out to guarantee high quality.

Equipment information

Introduction of equipment that support stable fabrication and flexible performance.
Advantage
By integrating three strengths of "passionate talents", "innovative technology", and "insatiable challenge", we fabricate dies striving to provide services that constantly satisfy our customers in terms of QCD (Quality, Cost, Delivery) .
The Global network business (GNB) and FUT-1 technologies are ideas generated from three strengths, and these are Fukuda Engineering's values to "make thought come true."
Passionate
talents
Experts and teamwork
Experts of wide range or ages demonstrate their abilities in their area of expertise, and carry out responsible tasks for the processes that follow next from customer's perspective.
With the motto, "we solve difficult problems with teamwork across generations regardless of age or gender, and grow with our customers," we propose optimal manufacturing processes.
Infinite possibilities
As a tooling mother, a subsidiary wholly owned by F-tech inc., we have been primary engaged in the design and fabrication of stamping dies for automobiles from the time of establishment to the present.
We supply dies mainly to the world's major automobile manufacturing regions, North America, China, and Asia-Pacific.
The company subsidiaries in Mexico and China, and we are working in a global field.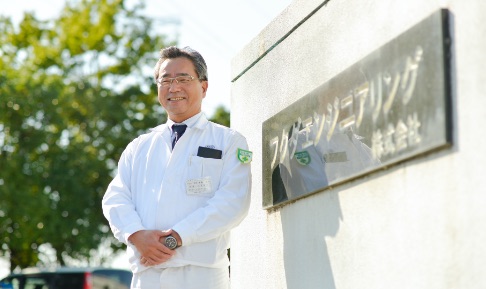 Innovative Technology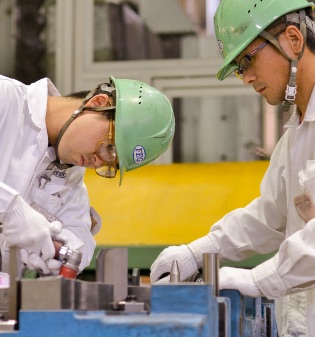 Continuity, update,
and Passing on
While inheriting the knowledge and experience cultivated over the years, we keep an eye on advanced technologies to supply high quality dies to both inside and outside of the group, which has been highly evaluated. Our goal is to fabricate same quality dies at all facilities, and as a supervisory function, we actively provide technical assistance to overseas plants and accept trainees from them.
We are very proud of participating and achieving the good results in the Skill Olympics sponsored by the customer.
In order to pass on the skills, all associates are keeping in mind the mission statement and company philosophy.
Insatiable challenge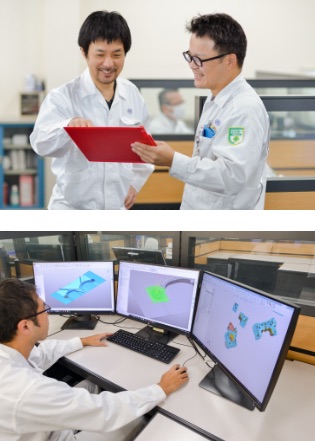 Continuing to grow with creativity and challenging spirit
Since the establishment of the company, we have faithfully followed Challenging spirit in the management policy, and have taken on various challenges.
We have expanded the operation into Mexico, started 3D design at our facility in China, and introduced GNB activities. Through these efforts, the capabilities of the organization have been reinforced
While it is difficult to meet their requirements when we do business with overseas customers due to different mindset and different environment, we provide dies to Mexico, Spain, and France.
The group worked together on thick plate forming technology, which we never had dealt with. Through trial and error, we eventually won "Mobility related parts prize", which was the super monozukuri parts grand prize
The draw forming technology for titanium products was established by working with the customer, and it was highly appreciated.
Fukuda Engineering will continue to provide new value by challenging without limits.
Product
We support the design and manufacture of molds, mainly for automobile suspension parts.
Please pay attention to the high-precision finish that faithfully reproduces the data.
Stamping die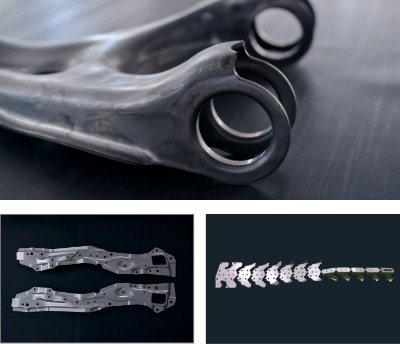 We are confident in our capabilities to
fabricate stamping dies for automobile
underbody parts.
We were a machinery division at F-tech. We have accumulated over half a century of experience and technology in fabricating dies mainly for underbody parts. We will meet various needs for transfer dies, progressive dies, and tandem dies.
Special die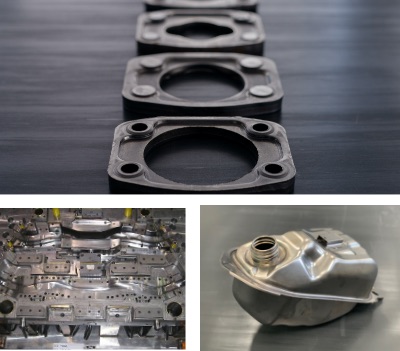 Challenge to new technologies toward the establishment of new manufacturing method
We constantly seek for new technologies by proactively challenging innovative manufacturing engineering, which includes die structure of titanium tank, die structure incorporating ultra-precision plastic processing, and hydroforming die, that is different from existing stamping dies.
Message
Fukuda Engineering Co., Ltd always has challenging spirit, and has been passing on the skills and techniques that cultivated over the years from the masters of each department to next young generation. We also have been proactively adopting new technologies looking ahead to the future in order to improve the level of manufacturing technical experts, and to establish the latest systems both in engineering and administration areas.
In terms of Quality, Cost, Schedule, and services, we will not stop at satisfying our customers, but will strive to move forward furthermore making a commitment and taking pride.
We will make every effort by working together as a team to be an engineering company who is loved by its customers and who makes them want to work with forever, hoping that the products that we create will bring joy and value to more people and will contribute to a prosperous society.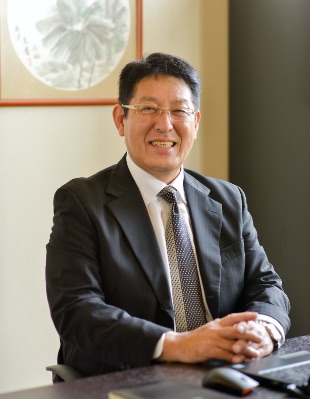 CEO Satomi Kobayashi
We do our utmost to supply innovative manufacturing systems to the whole world with a new imagination and challenging spirit every day.
Company Profile
| | |
| --- | --- |
| Company Name | FUKUDA ENGINEERING CO.,LTD. |
| Address | 3206-3 Koguki, Kazo City, Saitama Prefecture 347-0111 MAP |
| Phone Number | (+81)-480-70-1171 |
| Fax | (+81)-480-70-1295 |
| E-mail | |
| Official Web Site | |
| Company Representative | Satomi Kobayashi |
| Capital | 90,000,000 yen |